This is a friendly reminder that Britney Spears is better than you and me.
Oh, and that she's performing at the Billboard Music Awards! Rumor has it her and Iggy Azalea are attempting something during their performance that's never been done before. ~Space themed.~ Guess we'll have to wait and see!
You wanna hot body? You betta get Matefit.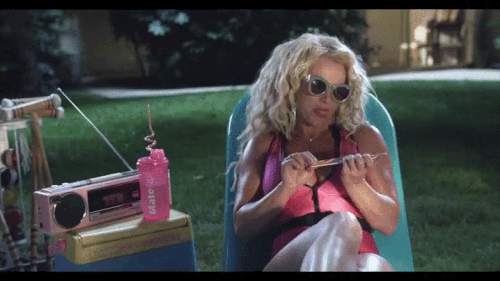 Buy "Pretty Girls" on iTunes.
What people are saying about MateFit
This is my first time trying a teatox and I have to say that I am glad I did. This week was my 1st week and I can tell a big difference! My abs are showing through and the water weight and bloating days are over! I will continue this teatox and review at the end!
thanks MateFit!
Tiffany
When I first bought this Tea I thought that It wasn't going to work, that I was just losing money but no it REALL DOES WORK!! If you drink it how they tell you too and of course working out too. The first time I bought it I was drinking it but not working out and I got really good result. Adding running and other workouts it was even better. This tea really works.
Flor
Great teatox..love the smell and taste best and works effectively as stated I would recommend to all who have not tried it before..makes you feel so energetic and light on your feet.. its help improve my workout rate and sleep...fantastic tea
Luna
I love MateFit Tea. I am an older woman, and although I workout to keep my metabolism up, I love the help that the Metabolic Boost Tea give me. I drink it everyday, usually in the later afternoon when I need that Boost to get me through the rest of my day at work. It tastes great, and I don't add any additional sweeteners. This is one tea that I make sure I never run out of.
Robin